Take it from us!
Farmtruck and Azn approved
FUEL TOP LUBES
Wild Willy Fuel Top Lubes out performed all of the leading top lubes on the market.
Shop Now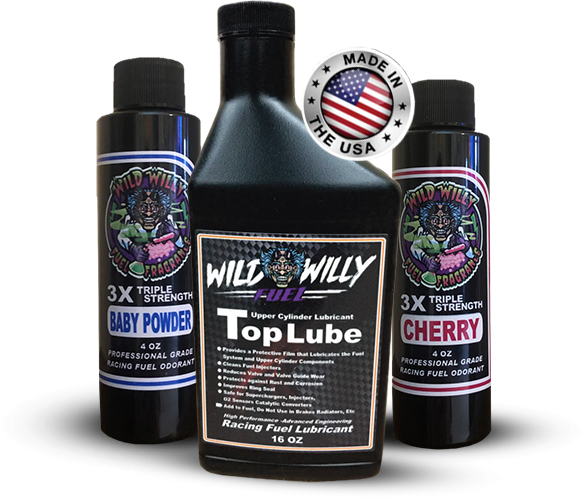 As a dealer the XGirlfriend is absolutely the best seller and cleanest smelling of all fragrances offered!!
Williams Race Fuels

Malibu has a nice beach smell. A nice mix of rum and coconut smell.
Juanita F

Blueberry smells great. It is by far the most popular scent I sell
STEVE S.

Grape, Race Gas, and all the other scents we have ordered are unbelievable!!! Highly recommend!!
Jake