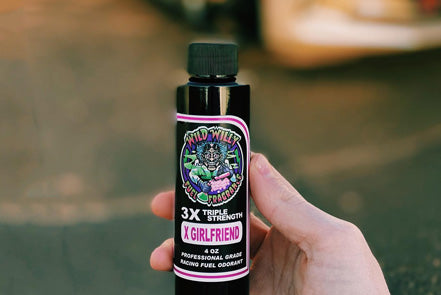 March Update
Posted on
Beer Fuel Fragrance is worked out nicely. Nice Crisp Lager type Beer smell. You can now tell your friends you are powered by "Your Favorite Brew" and they will wonder if its true!!
Printing labels now and we will add it to the site for purchase. It has been Independently Lab tested for soot and gum and passed with flying colors!
Nitro is still being developed. We tried one version last season but it just was not strong enough when it burned. We are testing another version now. Its nasty, kindof burns your eyes, has that tell tale eye burn and metallic motor oil smell. Pretty nasty. Hopefully this latest version will smell right when burning. Will keep you updated.
Just finished up with burn testing and final lab testing on;
Fireball - Cinnamon Rum Smell, smells just like the real thing
2x4 - Smells just like a cut piece of wood or fresh sawdust
Malibu - Coconut Rum, Fresh Coconut and vanilla rum, really good and different
Iced Tea with Lemon, Need a good name for this one, Customer request so we did one, good summer fresh scent.
Remember, we are the ONLY Dedicated Fuel Fragrance Manufacturer in the World.
We have no need to run out because we just make more as we need it. Always available, fresh, and we make new ones all the time. Literally thousands of different formulas are possible.
If you have any good new different ideas for a fuel smell just let us know on the contact page.
Yes we have been asked for POOP. Not sure if we will go there, but let us know what you think.
I have one that smells like Antifreeze when it burns, not sure what to call it but its very distinct head gasket leak smell. Not offered now, need a name, please suggest.